LONDON, August 25, 2017/PRNewswire/ –AETOS Capital Group has strengthened its commitment to worldwide expansion by increasing its association with football. English Premier League pitchside advertising will see the company take its connection with the global game up to a new level.
(Logo: http://mma.prnewswire.com/media/545204/AETOS_Logo.jpg )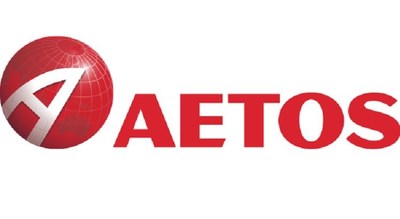 AETOS's exposure to football began in Asia. The company was the proud sole sponsor of West Sydney Wanderers in their 2017 AFC Champions League quest. The initiative to brand pitchside at English Premier League matches will tap in to an even greater audience. AETOS's customers are passionate football fans and the Premier League provides a global viewership of 3.34 billion through its broadcast partners.
With 25 offices around the globe, including in the financial hubs of London, Sydney and Hangzhou, AETOS is well placed to build on its rapid growth in these countries through its association with football. Live Premier League matches and highlights reach 17 million in Australia, 26 million in the UK and a staggering 278 million in China, where 18 broadcasters air action.
AETOS kicked off its pitchside advertising at this Saturday evening, 19th of Aug, contest between Stoke City and Arsenal. The Gunners are one of the most supported teams worldwide, highlighted by drawing huge crowds during their pre-season tour matches in Sydney, Beijing and Shanghai. AETOS will be pitchside featuring around the full 250 meters of digital advertising boards that encased the pitch as Stoke recorded a historic 1-0 victory in front of its jubilant fans.
Associating with football has been a successful strategy for AETOS. Perimeter advertising at Premier League matches will see the brand exposed to a much greater audience.
"English Premier League advertising in the 2017-2018 season will take our connection with the global game up to a greater level, which is our newest investment and further recognizes our commitment to global expansion." commented by the management team.
About AETOS Capital Group
AETOS Capital Group (AETOS) is a market-leading Australian Forex broker and CFD provider with its corporate headquarters in Sydney, Australia. AETOS is licensed and regulated by the Australian Securities and Investments Commission, ASIC (AFSL: 313016) and the Financial Conduct Authority (FCA), UK (FCA No: 592778).
Website: www.aetoscg.com
Source: AETOS Capital Group